Omnichannel content management
Streamline and optimize your digital assets with our Content Management and PIM & DAM solution. Our experienced team will assist you in implementing a system tailored to your needs. From installation to day-to-day management, we're here to support you. Contact us today to discover how our solution improves asset management and workflow, boosts your marketing efforts, and drives business growth.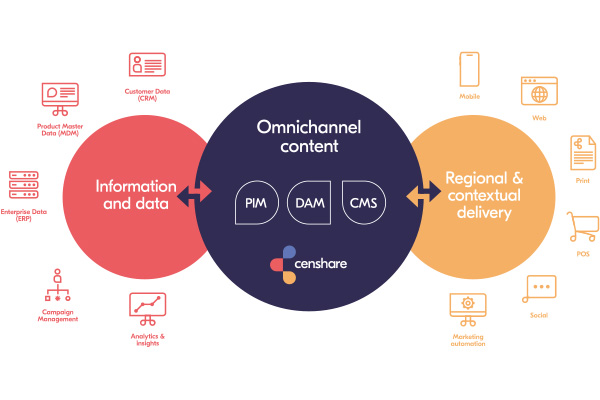 Discover the power of our partner censhare: the advanced solution for optimizing customer engagement and driving business growth. With censhare, you can create personalized experiences, effectively engage customers, and gain valuable insights. Strengthen your company with censhare's comprehensive range of customer engagement tools. Contact us for more information.
A PIM & DAM tool can help with
01
Central storage and management of product information
02
Product catalog creation and publication for different channels
03
Efficient management of digital assets
04
Improved consistency and accuracy of information
05
Increased productivity and efficiency
06
Better collaboration between teams
07
Personalization of product information
08
Optimized search functionality